DIY Watermelon Bowling Game for Kids (and Adults too)
April 23, 2022

Ally Cohen
This DIY Watermelon Bowling Game for Kids (and Adults too) is fun for all ages!
This is a really fun game for all ages!  There is no crafting needed to set up this silly outdoor game. No mini bowling pins, no worries: use small plastic bottles partially filled water instead. Let the gourd times roll!
What you'll need: bowling pins
Source https://www.countryliving.com/diy-crafts/g4988/easy-crafts-for-kids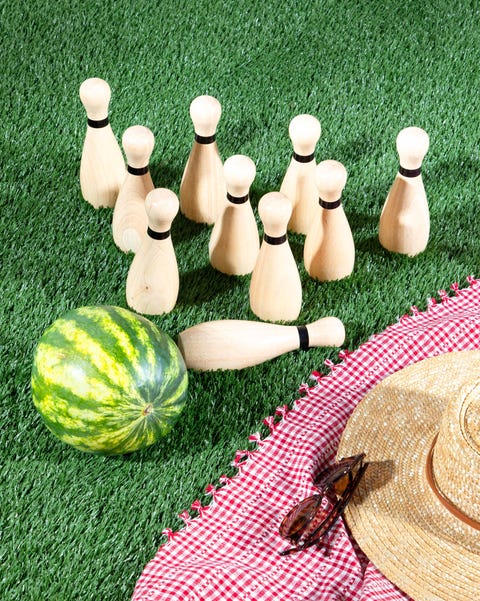 April 03, 2021
by Lisa Goldberg
Decorating a kid's room can be really fun! Don't be afraid to play with whimsical themes, bright colors and bold styles. These DIY projects are great decor ideas for decorating a kid's room. Make your child's space feel special and personalized for them with one or many of these projects!
Continue reading