Best Toys for Kids in 2018
There are so many new toy trends, check out Best Products top picks for the hottest toys for kids in 2018. Just Play Skyla Unicorn Surprise Stuffed Plush This unicorn surprise plush is named Skyla, and she's a modern update to a classic toy. 
There are so many new toy trends, check out Best Products top picks for the hottest toys for kids in 2018. 
Just Play Skyla Unicorn Surprise Stuffed Plush
This unicorn surprise plush is named Skyla, and she's a modern update to a classic toy. Open the velcro on the Skyla's tummy to reveal five baby unicorns. What a magical surprise!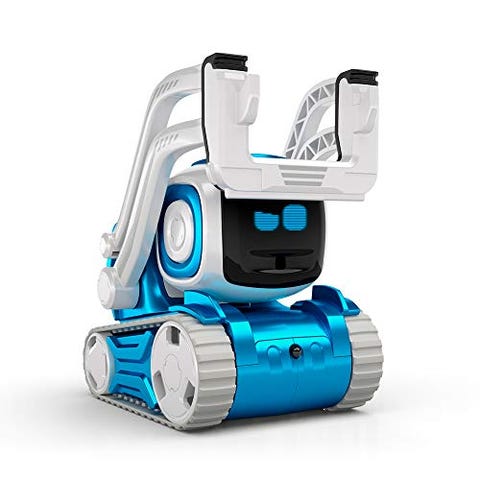 Anki Cozmo
Bring a new member of the family home! This updated Anki Cozmo robot is packed with enough personality to keep the entire family entertained with fun games and spunky reactions. The coolest part? Your kid will be able to learn about coding while playing with the little guy, too.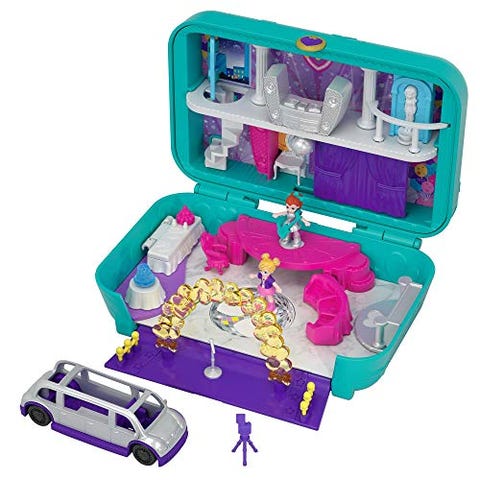 Polly Pocket Hidden in Plain Sight Dance Par-taay Case
This Polly Pocket toy opens up to reveal a multilevel dance party. The set includes a dance floor, a buffet, a DJ booth, a stage, a limo, a metallic disco entryway, and more! Oh, and here's a secret: Give the chocolate cake a turn to make the glittery dance floor spin.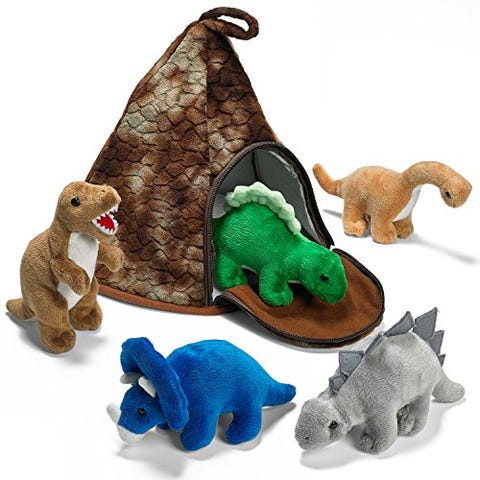 Prextex Dinosaur Volcano House
This simple plush set includes a volcano house and five dinos ready to roar. Just zip the dinosaurs inside of the volcano for easy storage and carrying. The plush set is super portable, so it's ideal to take on the road.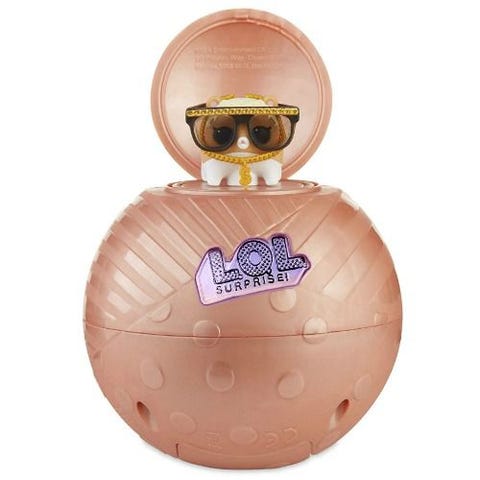 L.O.L. Surprise! Pass The Surprise Game
It's no surprise that LOL Surprise toys are still highly coveted and selling out fast. This new electronic mystery passing game will provide hours and hours of fun. Pass the ball around until the timer goes off and a surprise character pops out! Whoever is holding the ball when the timer goes off will be eliminated from the game.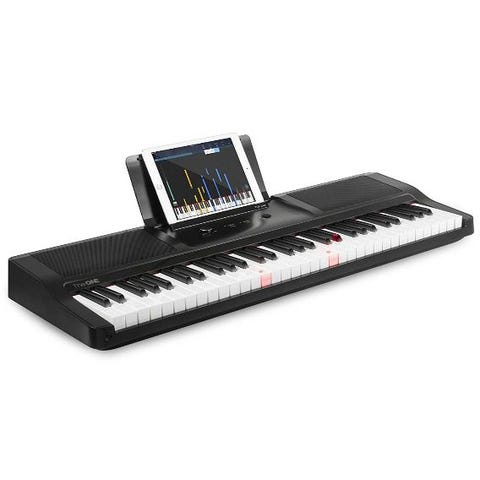 The ONE Light Keyboard
If your child is itching to pick up a new instrument, but you're not sure if you have the time or cash to shell out for lessons, bring home this quality keyboard. It functions just like a regular piano keyboard, but it also features the ability to teach your child new music by connecting to an app. The keys will light up and show your kid how to play songs. It's entertaining and will leave your child with music skills to last a lifetime. If the skill really takes off, you can also bring home this 88-key piano keyboard that teaches music in the same way.
Pomsies Speckles Plush Interactive Toy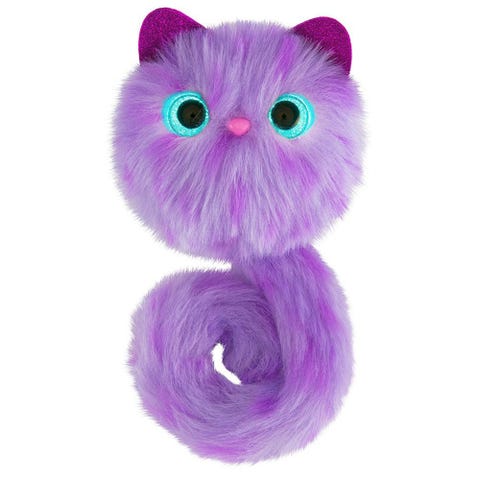 This must-have kitty was one of the cutest additions to the toy market in 2018. Kids can stack their pomsies up their arms using the tail that doubles as an easy-to-adjust bracelet. Kids also get a kick out of hanging their pomsie off of backpacks, on their bikes, using it as a hair tie, and more! The fuzzy little pet has eyes that glow when she's hungry. Plus, pomsies also purr and make cute sounds. What's not to love?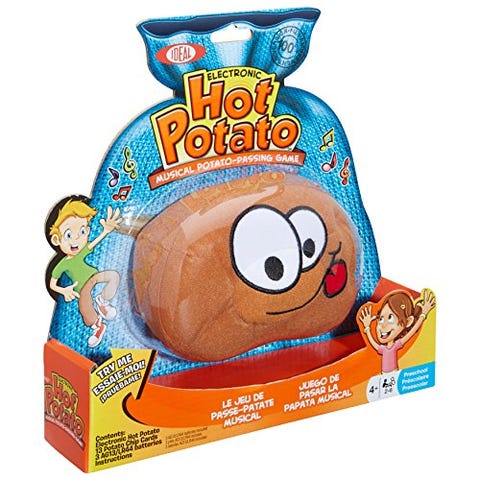 Ideal Hot Potato Electronic Musical Passing Game
Don't get stuck with the hot potato! Not only is this perfect for family game night, but it's also a fun pick for long car rides and family vacations. This toy will keep kids entertained for hours, and parents don't have to worry about little pieces that might go missing.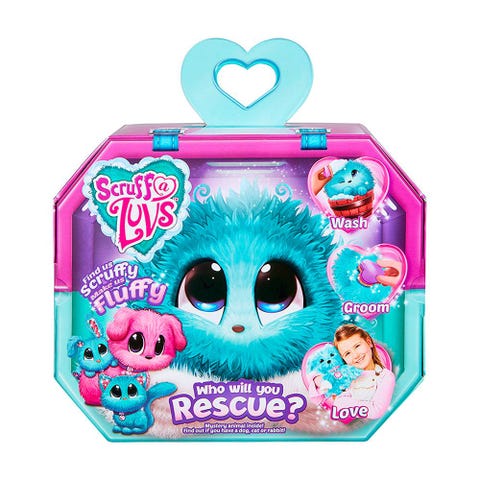 Scruff-a-Luvs Mystery Rescue Pet
Find a pet so scruffy, and make it fluffy! This super cute toy is already predicted to be a huge hit with kids for the holidays, so you might as well stock up while you can for all the little ones on your list this year. Each pet comes in a matted ball you have to wash and dry to reveal which one you've adopted.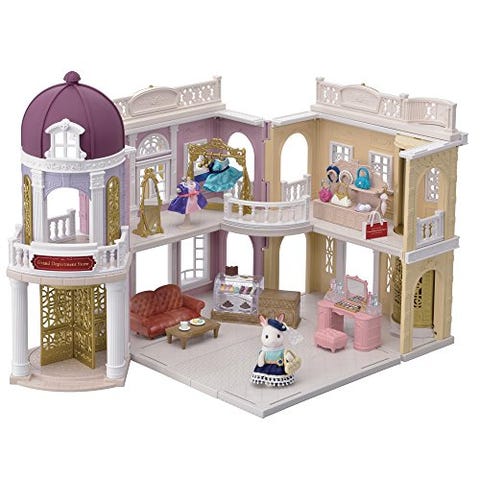 Calico Critters Grand Department Store Gift Set
Calico Critters have been around since the '80s when they launched in Japan. Since then, the line of classic characters has expanded and the play sets (like this grand department store) are coveted by younger children and older kids alike.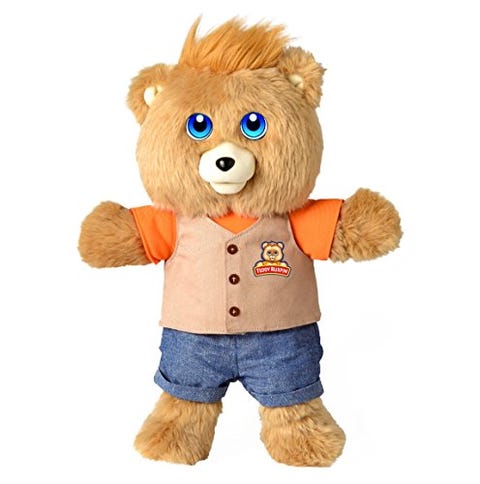 Teddy Ruxpin
It's a Ruxpin revival! This updated version of the vintage Teddy Ruxpin is sure to still be hot for the holidays. The animated bear tells stories and sings songs while his eyes feature over 40 animations. He even comes with an eye mask!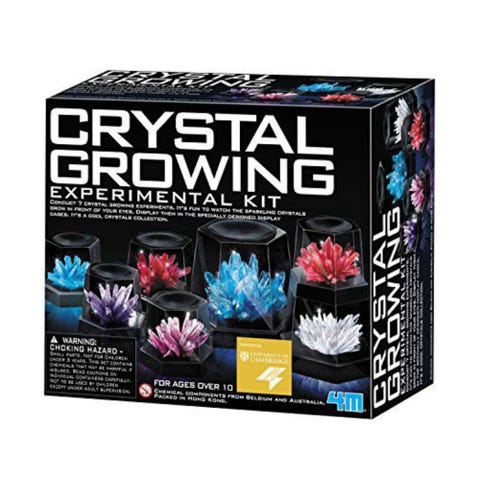 Crystal Growing Experiment
What kid wouldn't love a fun dose of science? With this crystal-growing kit, children can run their own science experiments and deepen their appreciation for all things rocks and gems. The best part? Your kiddo will have an extra special crystal to add to the collection when the experiment is over.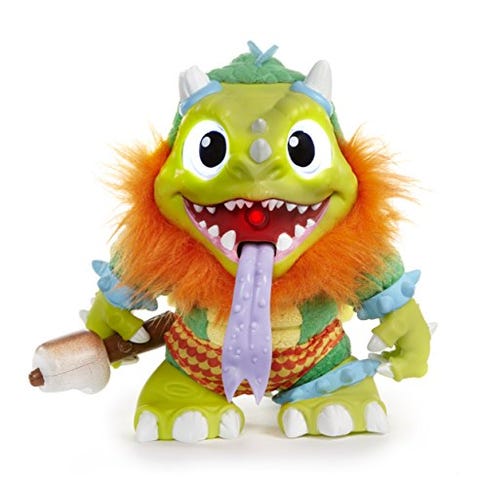 Crate Creatures Sizzle Collectable Toy
The unboxing trend continues to take over the toy market, and this is the latest toy catching all of the buzz. The unboxing feature of this toy is so fun, because once your kid unlocks it, this funky monster pops out!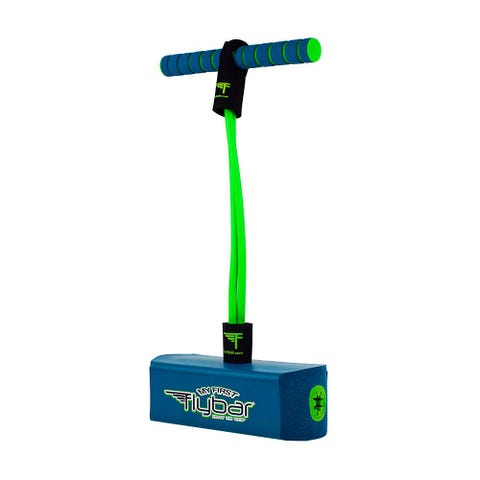 My First Flybar Foam Pogo Jumper
It's a pogo stick, reinvented! Even kids with not-so-hot skills can find their balance on this toy. It can be used indoors and outdoors, too, thanks to its foam material. The only thing your kid will have to do is jump and laugh!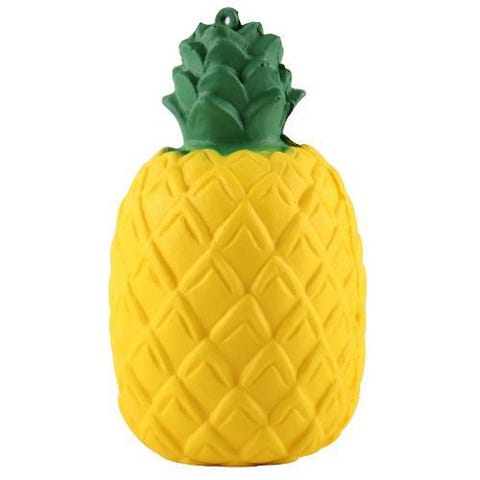 Anboor Slow Rising Pineapple Squishy
This is perfect for the squishy collector who loves options with a fruit theme.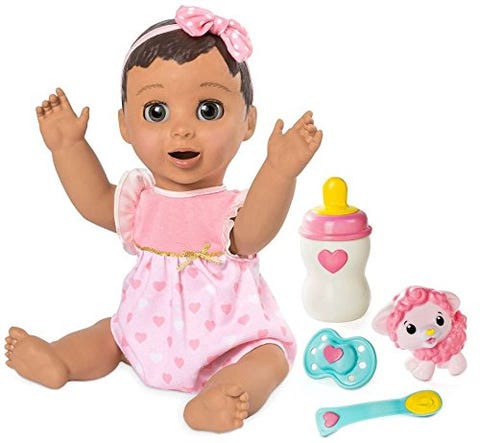 LuvaBella
This is the most advanced baby doll on the market. LuvaBella (or, the boy version, LuvaBeau) is so realistic. From accurate responses to feeding sessions, cuddling, playing, and more, each doll can expand his or her vocabulary as time goes on. Your little one will love nurturing this doll! It's perfect training if a little sibling is on the way, too!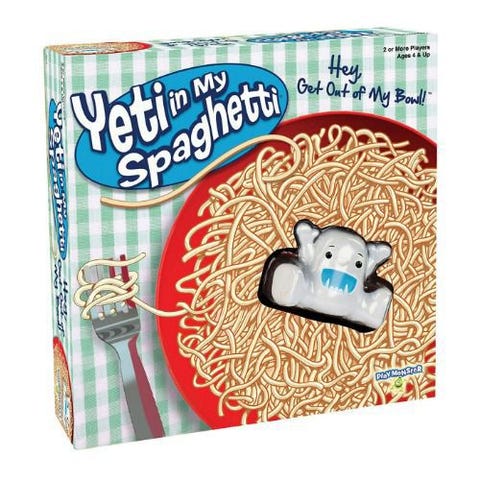 Yeti In My Spaghetti
Yeti In My Spaghetti is a silly and simple game that the entire family can enjoy. Lay the spaghetti strands over the red bowl, and place the Yeti on the top. Each family member will pull out a spaghetti, one by one, until the Yeti falls into the bowl!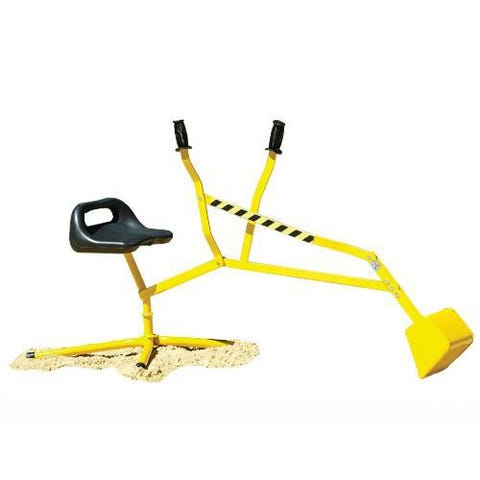 Reeves Big Dig Ride-On Crane
Whether on the beach or in the sandbox, your child will love maneuvering this "heavy-duty" construction tool.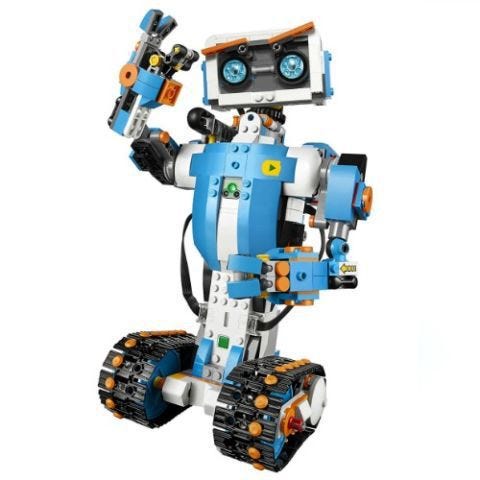 LEGO Boost
This robot can be built-up and animated via coding. Your kid will spend hours playing with it (and learning!) because there are five different versions to build: Vernie the Robot, Frankie the Cat, Guitar 4000, M.T.R. 4. (a truck), and Autobuilder, an automated production line.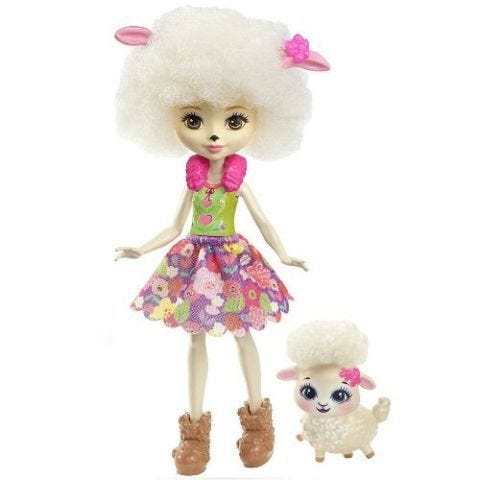 Enchantimals Lorna Lamb Doll
Kids can't get enough of these whimsical characters. These new dolls from Mattel are as cute as they are enchanting. Collect them all! Plus, there's a panda treehouse (instead of a dollhouse) that really brings the Enchantimals toy line to a new level.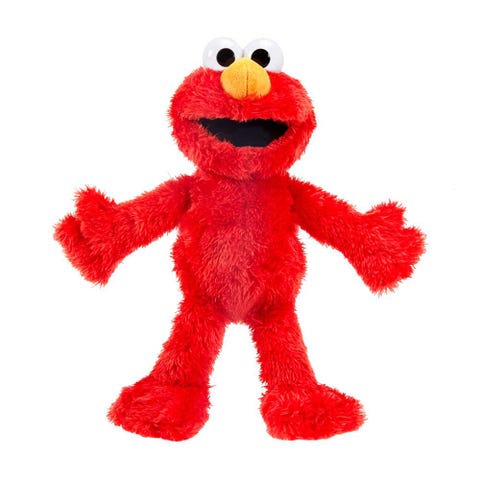 Tickle Me Elmo
Just like the original, this little guy will leave your kiddo in stitches. Press Elmo's belly or foot to hear his contagious laughter.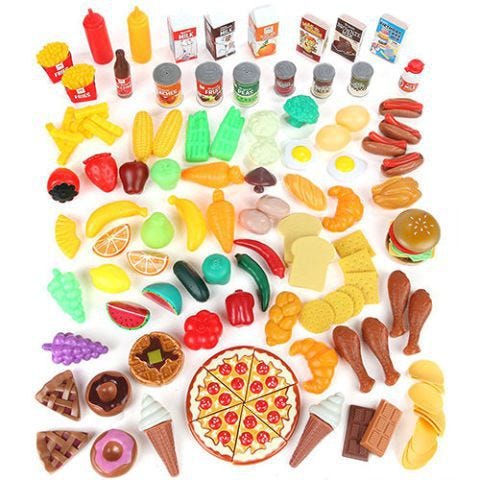 Mommy Please Pretend Food Kitchen Play Set
This is by far the coolest food set. If your little chef has the best time ever in his play kitchen, he'll go nuts over this 125-piece food set. Your future Sunday mornings are looking pretty good, Mom and Dad! Roll up your sleeves and get ready to eat.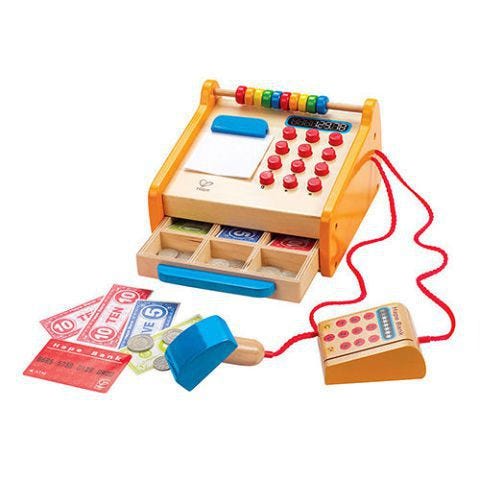 Hape Checkout Register Kid's Wooden Pretend Play Set
This wooden toy is every kid's dream come true! Your kid will soon become a natural at ringing up orders and making change. Plus, this toy is non-toxic.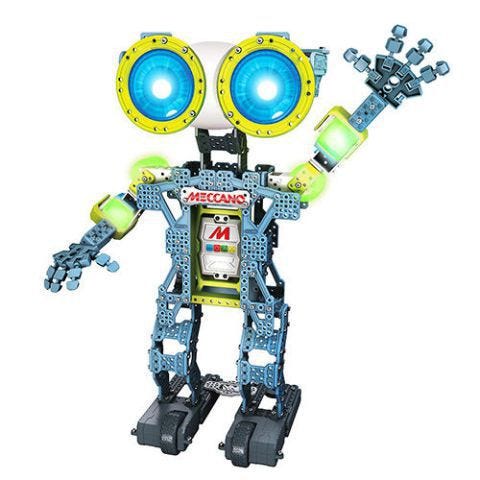 Meccano MeccaNoid G15
Kids have a blast assembling this robot that comes in hundreds of pieces. (Yikes!) Don't lose a piece — when the robot is built, your kid will learn so much about coding with her new friend.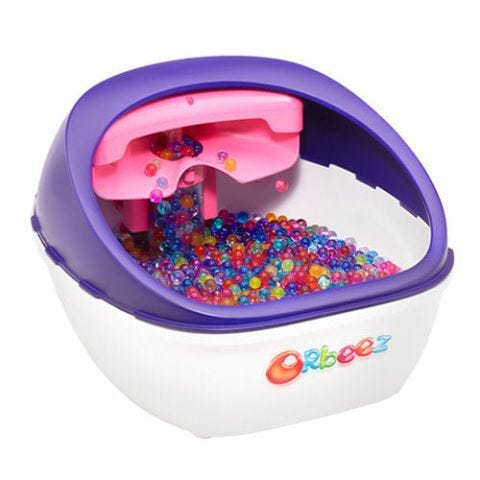 Orbeez Ultimate Soothing Spa
Orbeez-style baths are a trending challenge on YouTube, so when your kid is able to do the challenge safely, you won't have to worry about expensive plumbing post-Orbeez bath challenge. It's a win-win!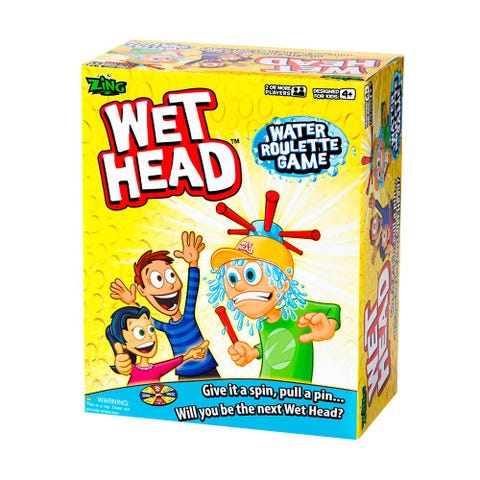 Zing Wet Head Game
Download the app and let each player have a turn wearing this water-filled hat. If your kiddo gets a trivia question wrong, it's time to give the hat a spin and pull out a pin to see if the water will let down on that turn. Plus, the app records when a kid gets drenched, so the moment can be shared on social media.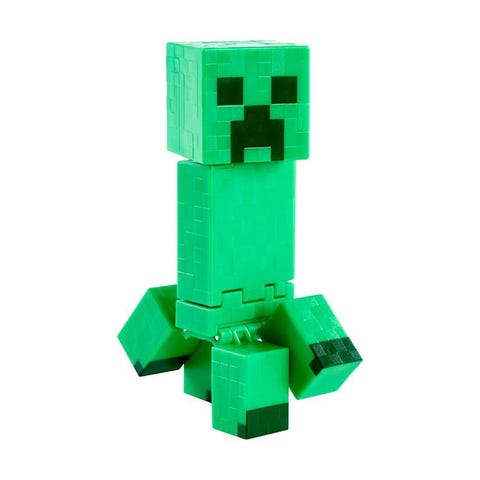 Minecraft Exploding Creeper
This is a stellar toy. Your little blockhead will have fun simply pressing the button on the top of this Creeper's head to watch it explode. After all, exploding into little bits and pieces is the signature Creeper move.

Source: https://www.bestproducts.com